mverse is an extension to multiverse package (Sarma et al. 2021) which allows users create explorable multiverse analysis (Steegen et al. 2016) in R. This extension provides user friendly abstraction and a set of examples for researchers, educators, and students in statistics.
Installation
You can install the released version of mverse from CRAN with:
You can install the development version from GitHub with:



# install.packages("devtools")




devtools

::

install_github

(

"mverseanalysis/mverse"

, build_vignettes 

=

 

TRUE

)
Usage
The following demonstration performs a multiverse analysis using hurricane dataset (Jung et al. 2014) included in the library. We first create 6 universes as described in Figure 1. A filter branch with 2 options and a mutate branch with 3 options results in 6 universes in total. We then fit a Poisson regression model across the multiverse and inspect a coefficient estimate. See vignette("hurricane") for a detailed analysis as well as the terminologies used.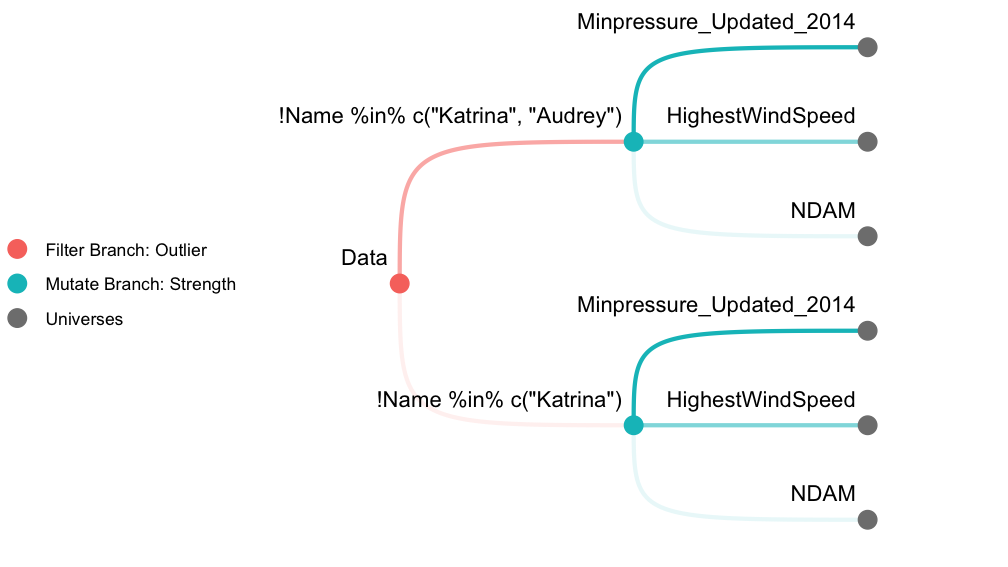 Figure 1. Having one branch with 2 options and another with 3 results in 2 x 3 = 6 universes in total.